The 3rd edition of La Liberté Sciences Mag Junior is here!
Teamwork
against the coronas!
Holy Cross School
,
I congratulate you for your wonderful, fun and yet educational "No mercy for Coronas" science comic magazine.
College of Medicine, University of Manitoba
,
The magazine will endure with time as an important and highly acclaimed publication that can be used by parents and educators around the world to teach children about microbes.
Institut Pasteur de la Guyane
,
A magazine of this calibre is a gem not only for children, but also for the adults who read it with them. It is important to understand that change often reaches homes thanks to the models we put in place for our children.
Mount Sinaï School of Medicine

,

,

In my judgment your Science Magazine edition on COVID is the best work I've seen for youth. And as I will discuss below, the Magazine's approach, content, tone and design are not burdened by the typical limitations of so much public health meant for the  lay public.
I promise you that it must be interesting if Aiden is so engrossed in it!
,
My son better understands the current situation as well as his body, medicine and biology. So I thank you!
Association de la presse francophone
,
Leadership and sharing of expertise, as La Liberté has done with this type of project, are added values for our network. All of journalism has a role to play in this regard, above all in a minority situation.
What a wonderful magazine, full of information. And not just for children, but also for adults.
Hamilton Community News, Glanbrook Gazette and The Sachem
,
The strength of the idea is only exceeded by the quality of its execution.
,
Big congratulations for this rigorous work and a result that matches the team's motivations.
What a great magazine filled with information and super well presented! An unparalleled educational tool.
I found the idea of mixing comic book stories with explanations given by children very good.
All this information allowed me to reassure myself about the way in which the virus is transmitted.
Canopé Network, Academy of Guyana
,
We provided printing and delivery of 50 kits, or 3000 booklets, to schools across the country.
The students have become vectors of information for adults who, for the most part, are non-readers and for whom the language barrier constitutes a very particular difficulty in gaining access to knowledge.
A magazine that impresses!
Edward's School

,

,

I was impressed. I would like to use it in my 4th year science class.
The mag better than recess
École Taché

,

,

My students loved the book to the point where they don't want me to stop, even for recess! From my point of view as a teacher, it is FANTASTIC!
For the municipal library
,
Beautiful magazine very well illustrated and explained.
A great job!
Comité de santé et de sécurité des parents école Au-cœur-de-l

,

,

You did a great job! We would like to convince our school board to order copies for each family in our provincial francophone school board.
What a great way to combine the joy of reading with the development of scientific curiosity in young people on a subject that affects us all: the coronavirus. A winning combination!
The mag, a tool for school programs!
École River Heights

,

,

I am very grateful for the effort and expertise that Professor Ghia has shared with us, as well as the materials implemented by La Liberté. Keep up the good work!
A timely magazine!
École River Heights

,

,

This magazine is timely. It's wonderful to be able to access resources in French.
Unparalleled from Winnipeg
,
Your magazine answers so many questions people are asking. Knowledge is the key! I can't remember a publication from Winnipeg that has done anything like it before.
,
This is truly an international quality work on a pandemic affecting every country in the world and which, in my opinion, should benefit from international distribution.
The Sciences Mag Junior should be in the school kits of all the young francophones of the world!
Proof of the power of collaboration
,
This magazine is a tool that will help individuals and organizations not only respond to the challenges presented by COVID-19, but also prevent them. Your Sciences Mag Junior is a tool that shows us why and how we can react, what difference we can make.
To better talk about it with my daughter
Absolutely amazing! I would be really happy to be able to talk more about this virus with my daughter through content designed for her age.
Incredibly well done job
National Microbiology Laboratory, Public Health Agency of Canada, Government of Canada
,
I think this is an incredibly well done job: informative content supported by beautiful illustrations.
Better than « Joe connaissant »
I learned more from these well-illustrated pages than from listening to the great  « Joe connaissant » from TV or other media who tried to inform me.
Absolutely magnificent
,
It is absolutely magnificent, as much in terms of concept, content, writing as illustration. And, more importantly, its usefulness.
My name is Ginny. I am 10 years old. And I like La Liberté's magazine because it talks about very interesting things in a way that you can understand.
My name is Madeline. I am seven years old. I like La Liberté's Science Mag Junior because it explains things well, like how soap and alcohol destroy COVID-19 when you wash your hands. Thank you.
Many thanks for creating this valuable source of education. I educate my children at home and anything new and beneficial to my children's education is warmly welcomed into our home 🙂
I find your idea very interesting. I think my boy is going to devour your magazine.
I say Thank you to you TWICE as a mother and as a teacher.
Well done and we appreciate the timing and importance of spreading this information to all ages !!!!!!
Thank you for all the work you do to help children understand the virus.
,
I was impressed by the universality of his message. It works as well with children in England as in Canada, and probably in all countries of the world … Thank you
Too good, it's excellence.
COVID QUI? CORONA QUOI? is a series of short educational videos broadcasted on the TFO/Idéllo platform : Only available in French.
Adapted from the Sciences Mag Junior magazines published by the newspaper La Liberté, its objective is to make the concepts surrounding the COVID-19 pandemic accessible to students. But beware, this series could also be of interest to their parents!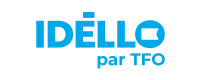 To access the videos and educational sheets that accompany them
Back six months after the second issue, this Sciences Mag Junior entitled Teamwork against the Coronas! provides answers and explanations that are accessible to all, in order to better understand how a vaccine works, how variants appear and the importance of collective immunity. True to its playful and educational tone, this edition brings scientific explanations within the reach of the greatest number of people, in line with previous issues.
Thank you to all our partners who helped make these projects possible!