The 3rd edition of La Liberté Sciences Mag Junior is here!
Teamwork
against the coronas!
COVID QUI? CORONA QUOI? is a series of short educational videos broadcasted on the TFO/Idéllo platform : Only available in French.
Adapted from the Sciences Mag Junior magazines published by the newspaper La Liberté, its objective is to make the concepts surrounding the COVID-19 pandemic accessible to students. But beware, this series could also be of interest to their parents!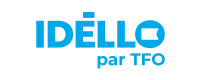 To access the videos and educational sheets that accompany them
Back six months after the second issue, this Sciences Mag Junior entitled Teamwork against the Coronas! provides answers and explanations that are accessible to all, in order to better understand how a vaccine works, how variants appear and the importance of collective immunity. True to its playful and educational tone, this edition brings scientific explanations within the reach of the greatest number of people, in line with previous issues.
Thank you to all our partners who helped make these projects possible!